There is no better way to deal with the Texas summer heat than a dive into the pool. Unfortunately, COVID-19 is making it hard for many people to take a quick dip.
So if you have a private pool in your backyard, you might find more neighbors at your doorstep this season. Here's what you need to know about staying safe this summer and for preventing outbreaks, injuries, and other pool-related catastrophes.
What Pools Are Opening in Texas?
In early May, Governor Abbott allowed public pools to open – only with the permission of the local government. The pools must operate at 25% capacity.
While some public pools have decided to open their doors, many face restrictions from local and county lawmakers. A number of central Texas cities, including Austin and San Marcos, are actually opting to keep public pools closed until further notice.
Parks, lakes, and beaches with water are also open, provided that local governments give them the green light. Texans are asked to practice social distancing while swimming, sanitize equipment before and after use, and stay home if they are sick.
Now, what you do in the privacy of your own home? That's entirely up to you, but if someone gets injured, you may find yourself in some trouble.
Risks of Opening Your Pool Up to Neighbors
A swimming pool accident can happen in a second. Especially when swimming involves your neighbor's kids, and their neighbor's kids, and their neighbor's kids over, you might not be able to keep an eye on everyone.
Common Texas Pool Accidents
Common swimming pool injuries in Texas include:
Slip and fall injuries
Traumatic brain injuries
Electrocution
Broken bones
(We're not even going to dive into the risk of contracting COVID-19 by bringing people together and touching similar surfaces.)
Texas Pool Owners Need to Protect Themselves
These injuries are punishment enough – no one wants to feel that they contributed to a child's broken bones or an adult's TBI. However, if you don't take the right precautions in protecting yourself, you could be penalized financially.
Victims who are hurt on your property have the right to file a lawsuit if they believe their injury was due to your negligent or reckless behavior.
Comparative Negligence in Texas
If you weren't present for a neighbor's injury, or they were acting recklessly at the time of their injury, can you still be penalized? The short answer is that it depends.
Say a judge finds that your neighbor was at least 51% responsible for the injuries and damages that followed. In that case, you aren't liable for the costs of their medical bills.
On the other hand, if you as the owner of the property and swimming pool, are found at least just as responsible as the victim, you will have to cover the costs of the injury.
Protect Yourself From Injuries (and a Lawsuit) This Summer
No one wants to be held liable for someone else's injury. No one wants to get hurt. So Texas lawmakers have set requirements for homeowners who want to enjoy a pool in their backyard.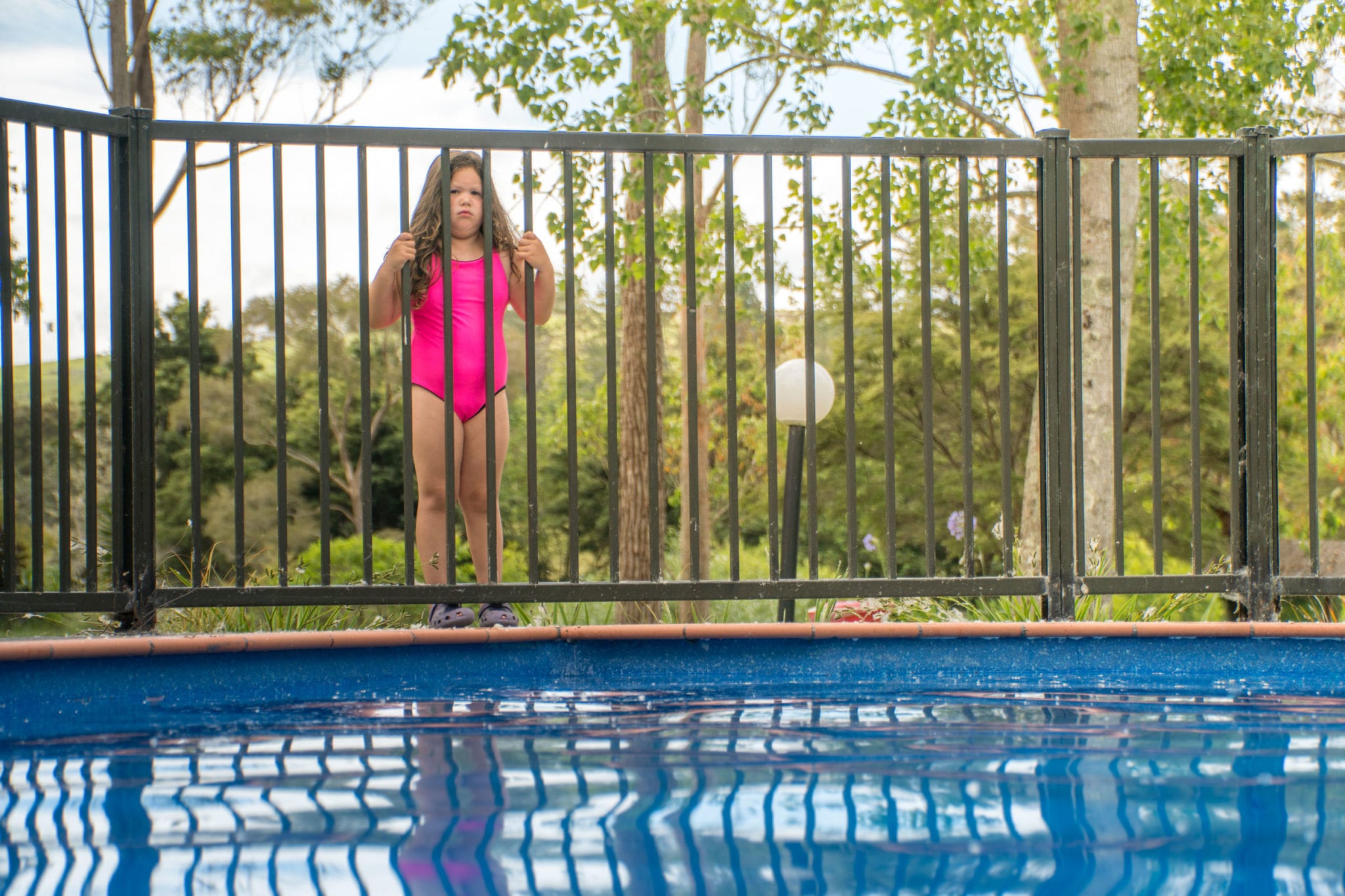 If your pool is not up to code, you could easily be targeted in a lawsuit (or even fined by the local government). Some of the standard code requirements for properly maintaining your Texas swimming pool include:
Water clarity standards
Regular pool maintenance and repair
Alarm and security requirements
Barrier enclosures
It's better to be safe than sorry this summer. If you decide to let neighbors and friends use your pool, consider these codes and the state's social distancing guidelines.
Ten guests are a lot easier to manage than 20 and it also significantly reduces your chance of injuries and lawsuits ruining your 2020.
Stay safe this season, and enjoy your pool!
About the Author:
After getting his Juris Doctor from the University of Houston Law Center, Jeff Hampton began practicing law in Texas in 2005. Before joining the Fulgham Hampton Law Group, he worked as a prosecutor for the Tarrant County District Attorney's Office – experience he uses to anticipate and cast doubt on the arguments that will be used against his clients. Over the course of his career, he has helped countless Texans protect their rights and get the best possible outcome in their cases. He is Lead Counsel rated, has been named one of Fort Worth's 3 Best DUI Lawyers, and his skill has earned him recognition from Avvo, Expertise, the National Trial Lawyers, and others.