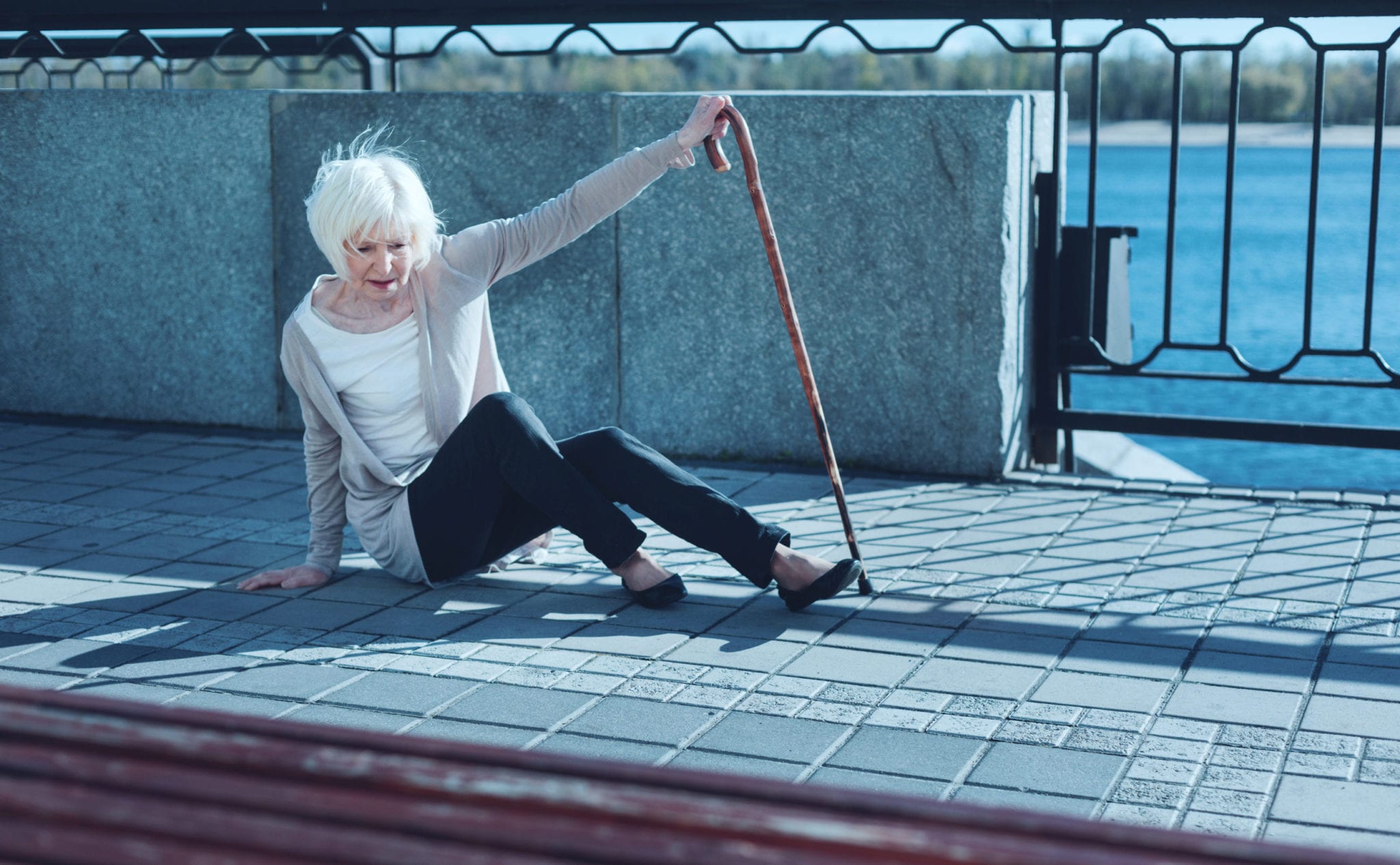 So, you slipped and fell.
Many people may instinctively try and get back up immediately, especially if the fall was in a public place. Falls often feel embarrassing, and your initial thoughts may be about getting out of there and putting the looks and laughter from others behind you… even if there really isn't any.
Unfortunately, this is one of the worst things that you can do. Why? Because in some cases slip and falls can result in very serious injuries. Fractures. Concussions. Musculoskeletal trauma.
Forcing yourself up and onward can cause further damage. Just as importantly, if you flee the scene of your slip and fall accident, you may not be able to receive compensation for your injuries.
Why would someone compensate you for falling? Because a large number of slip and fall injuries can be prevented. Slippery floors and missing handrails can be safety hazards, for example, and the owner of the place where you fell has a duty to keep you safe. In other words, if your slip and fall is the result of someone else's negligence, you can sue to make them pay for any damages you suffer.
Of course, victims will only win their case if they have a solid argument and proof of negligence. Something that won't happen if you run – or shuffle – off after falling.
After your slip and fall, make sure to take the correct steps to gather information and prepare for your case.
Seek Medical Attention
Some slip and falls will only result in bruising, but – as mentioned above – others could cause broken bones or traumatic brain injuries. If you slip and fall, don't be embarrassed to call for medical attention. The sooner doctors are able to diagnose and treat conditions like a concussion, the better.
As you visit doctors or receive treatment for your injuries, keep track of your expenses. If you do want to pursue legal action against the place where you slipped and fell, you will have to take the damages accrued from the fall into consideration. Other types of financial damages may include loss of income if your injuries put you out of work.
Look for Negligence
You cannot sue for damages if you were just clumsy. Slip and fall lawsuits require an element of negligence. As you are waiting for medical attention, look around the place where you fell and ask yourself some questions:
Who is in charge of this property?
Do they owe a duty to keep the property safe for patrons?
What unsafe objects or features may have contributed to my fall?
Who is (or should be) attending to the property to ensure that the area is safe? Did they neglect to clean up or remove safety hazards that caused my fall?
Are there proper signs or warnings that let patrons know that there is a high risk of slips and falls?
The answer to these questions should help to guide you as you start to collect evidence and possibly build your case.
Talk to Witnesses
Talk to people nearby about what they saw when you fell. Ask if you can gather their names and contact information. If multiple people can attest to the poor condition of the place where you fell, you will have a stronger case.
Take Photos
If you slipped and fell on a puddle or another unsafe hazard, take photos. Gather this evidence as soon as possible so you can give the judge an accurate look at the hazards that caused your slip and fall. Record the time of these photos in case the defendant wants to argue that they had proper signage or warnings at the time of your fall.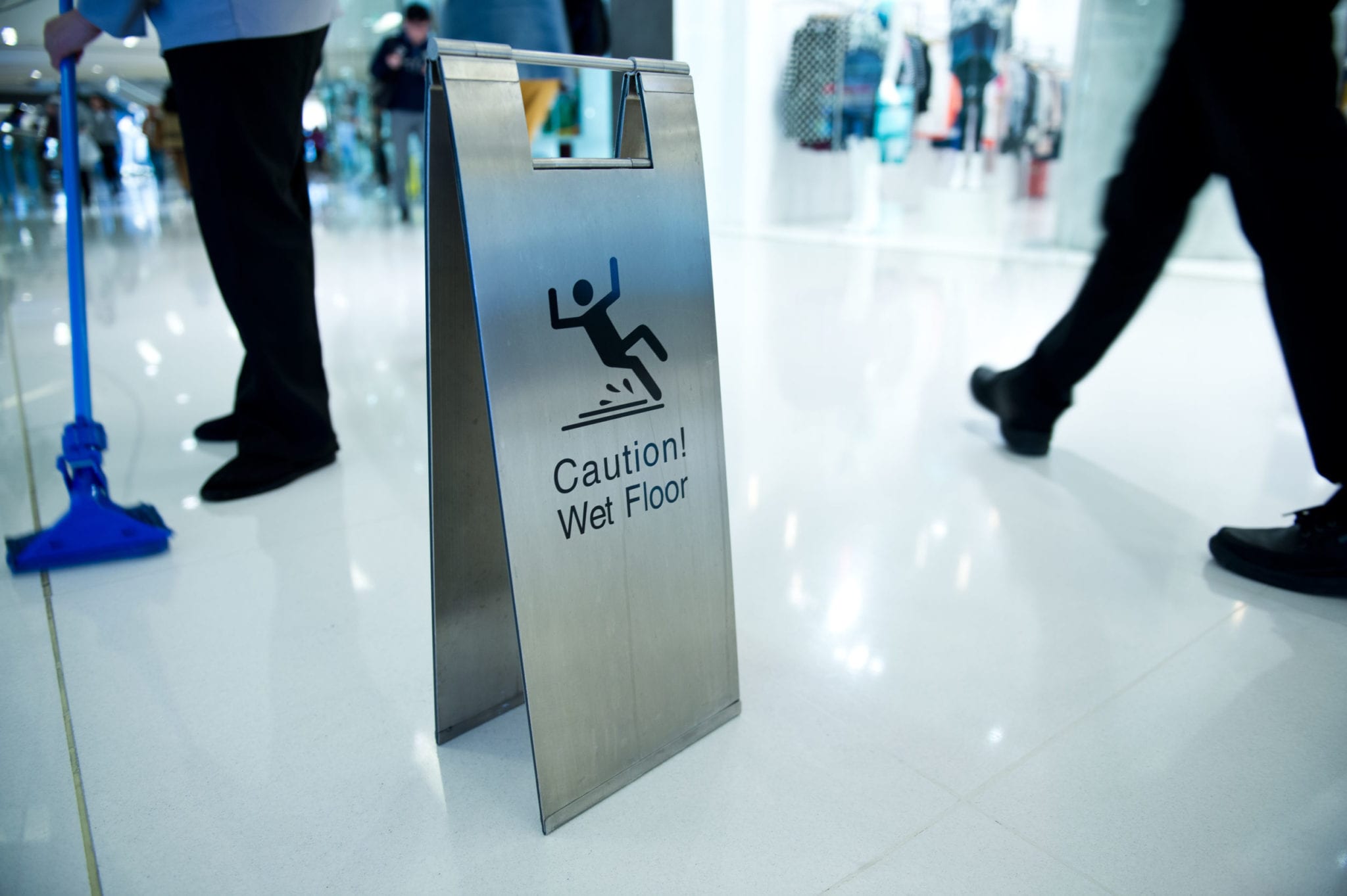 Reach Out to A Lawyer
Most personal injury lawyers offer a free phone consultation. Reach out to local lawyers in the area about your case and whether or not they think you should file a lawsuit. If you have a thorough list of witnesses, photos, and details about the property where you fell, these phone calls will be quick and easy.
You don't have to foot the bill after a slip and fall caused by someone else's negligence. Get started on your case immediately to receive the compensation you deserve.
About the Author:
Since she started practicing law in Texas in 2004, Sharon Fulgham has been named a Rising Star by SuperLawyers and a Top Attorney by Fort Worth Magazine multiple times. Additionally, she has worked with some of the best attorneys in the state, and served as a partner at the biggest law firm in Fort Worth. Sharon has successfully handled cases at both the state and federal level, and always provides her clients with legal services that are personalized to fit their needs. Outside of work, the most important things in Sharon's life are her faith, her family (husband Brandon and three children), and serving her community.