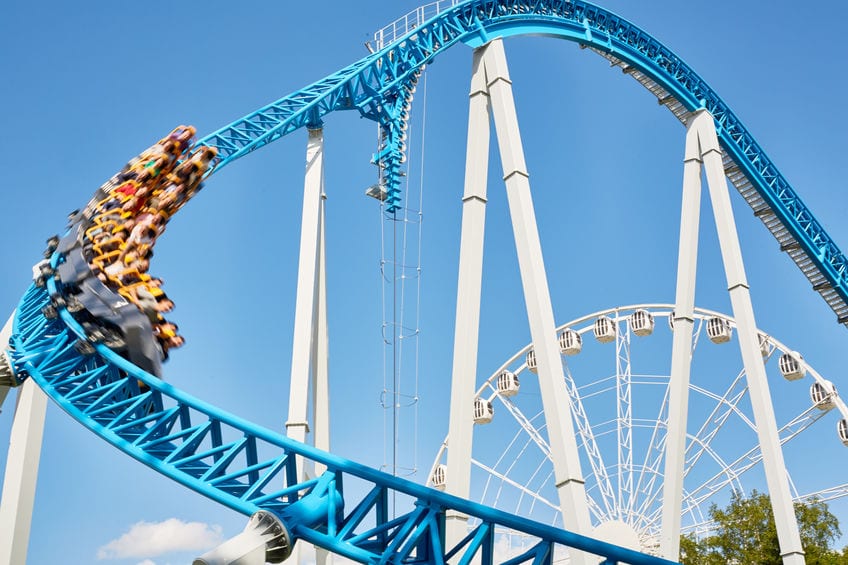 Parks are (almost) open, temperatures are rising, and school is about to be out.
It may not surprise you to read that The National Consumer Product Safety Commission estimates more than 270 million people will probably visit an amusement park before year's end, but what you probably don't realize is that about 7,000 of those visitors will end up in an emergency room because of it.
USA Today reported on a number of high-profile incidents that occurred in recent years. An 18-year-old in Columbus dying mid-summer 2017 from injuries a week after an entire seat was catapulted from the pendulum of a roller coaster. A boy of 10 dying from a neck injury after his Schlitterbaun raft went airborne from a waterslide and collided with a pole the year before.
Then there's the "Texas Giant." It brags about having the world's steepest drop on the tallest wooden coaster.
Well, drop is exactly what happened to one woman after expressing concerns to the operator that she wasn't buckled in properly. He reportedly told her "As long as you heard it click, you're fine."
She didn't survive.
These victims and countless others provide a cautionary tale. Before you plan your amusement park visit this year, it's important to know about possible injuries and causes and what the law says and does (as well as what it doesn't) so you know what to do should you or a loved one wind up in the emergency room.
If you're already trying to recover from a recent amusement park injury, a knowledgeable Texas liability attorney can review your case and offer sound advice on best course of action.
The Most Common Injuries and Their Most Common Causes in Texas
Nearly every ride maintains a unique set of safety rules for both operators and riders. Operators are required to provide rules and warnings typically related to age, height, and weight criteria, and passengers must follow them.
However, even when everyone adheres to guidelines, injuries can happen. We most often see head and brain injuries due to G-forces, and neck trauma from jarring collisions via bumper cars and whipping during coaster and spinning rides. Numerous incidents of drowning on water slides and in river rides also occur.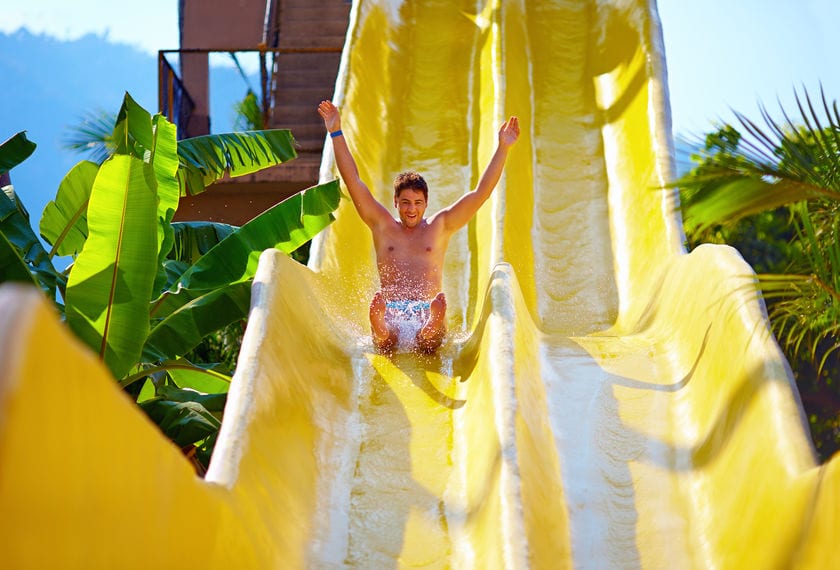 Although the majority of injuries result from one of three primary causes (mechanical failure, improper operation, or passenger failure to follow instructions), even the inherent nature of a ride can present dangers. Because of this, it's important to understand your personal liability.
Assumption of Risk in Texas
When you enter any amusement park ride, there is always some assumption of risk. Under Texas law, if you assume risk of injury, the wrongdoer no longer owes you a duty of care. Without that, there can be no breach of it, and therefore no claim.
However, in order to fully assume risk, you must know the risk level and voluntarily participate anyway. This means that the park must provide you with enough information, and you must understand so you can make an informed, conscious decision to go ahead and ride.
In other words, a canned paragraph fine-printed on the back of your entry ticket isn't enough. All instructions and warnings must be properly posted or given, and you must comply.
Negligence and Product Liability in Texas
When all criteria above have been met, anyone injured by an amusement park ride can bring a negligence claim against the park or its employees, or a product liability claim against the manufacturer of a defective ride. Or both.
A negligence suit is most appropriate when an accident is caused by carelessness or the inattention of the park or park employee. In a nutshell, to prove negligence, you have to show that the defendant was not reasonably careful, and that this carelessness directly caused the injury.
Product liability suits occur when an accident is caused by defective rides or components, but not by improper maintenance, inspection, operation, or use. Structural or design defects are often the culprit. Proving it requires evidence that the structure, equipment, or part was defective, and that the defect was a direct cause of injury or death to the victim.
Texas and the "Roller Coaster Loophole"
Last bit of information. Contrary to what you might think, it is the mobile rides of traveling theme parks which are regulated – not fixed-site rides. In fact, the CPSC has no authority over fixed-site rides. These inspections are left to the state – of which only 28 actually conduct safety inspections.
The other 23? They rely on insurance companies or third-party inspectors hired by them – or even the park itself – to monitor for state and local regulation compliance.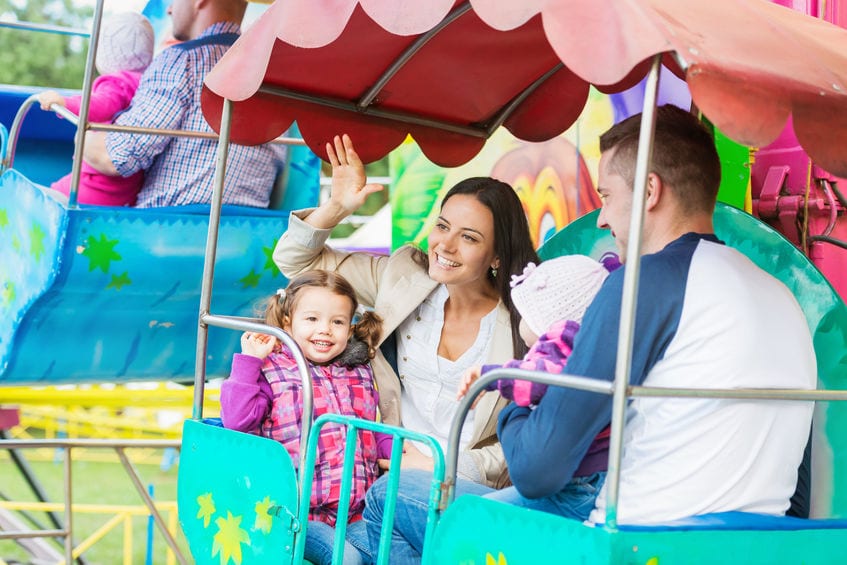 You shouldn't let this scare you away from the parks this summer, but you should know the risks – and what to do if you end up hurt.
About the Author:
Since she started practicing law in Texas in 2004, Sharon Fulgham has been named a Rising Star by SuperLawyers and a Top Attorney by Fort Worth Magazine multiple times. Additionally, she has worked with some of the best attorneys in the state, and served as a partner at the biggest law firm in Fort Worth. Sharon has successfully handled cases at both the state and federal level, and always provides her clients with legal services that are personalized to fit their needs. Outside of work, the most important things in Sharon's life are her faith, her family (husband Brandon and three children), and serving her community.