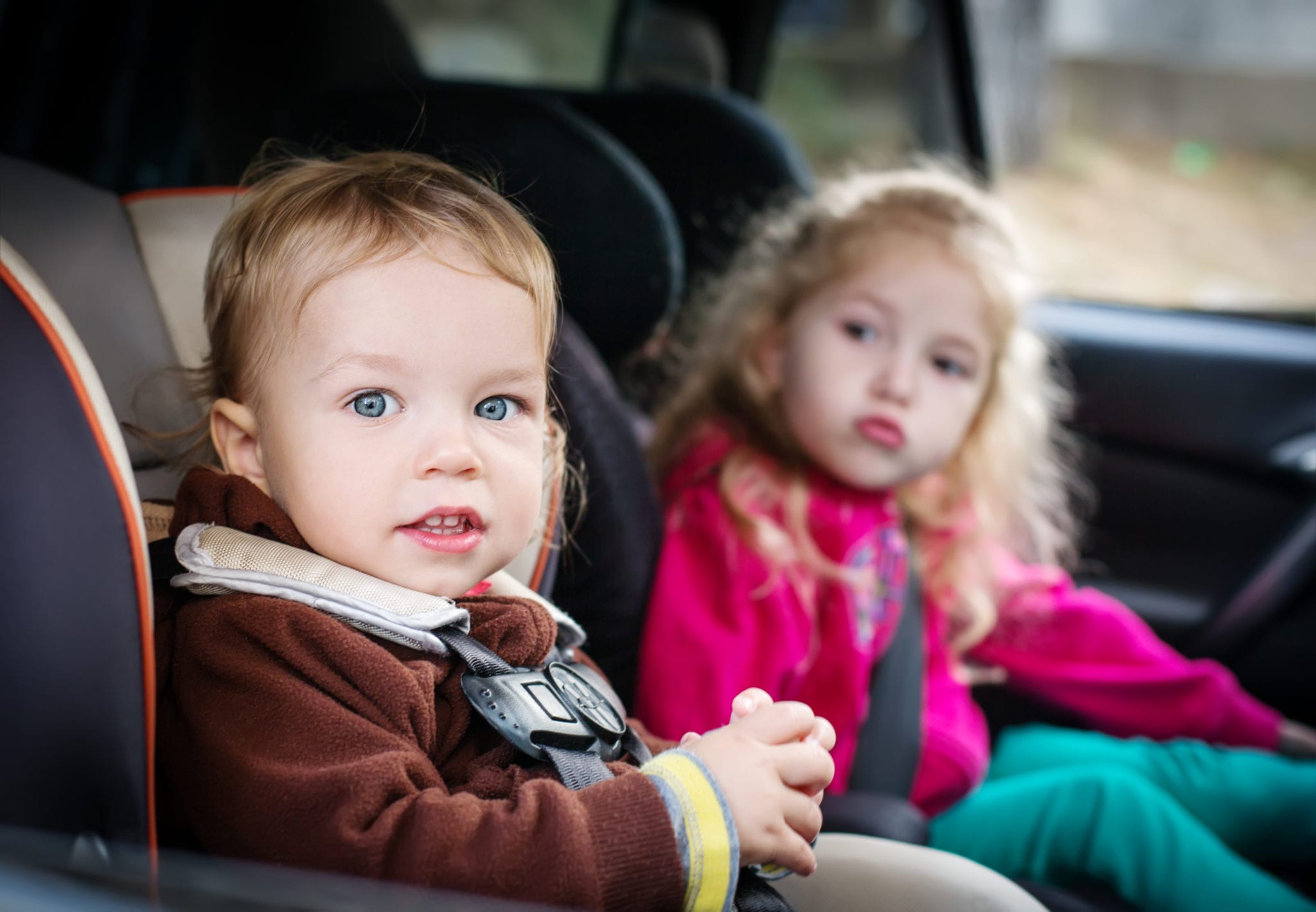 The safety of your child should be your top priority no matter where you are or where you are going. This means putting them in the right safety seat as they grow.
The car seat that you get from a hand-me-down or storage may not be the right choice for your child's safety.
Texas has specific laws about when children should be in different types of safety seats. Know what seats are most appropriate and when it's time to transition your child into a different seat.
Why It's Important for Texans to Choose the Right Safety Seat
Motor vehicle accidents kill over one million people each year. You can reduce the chance of your child being a statistic by choosing the right safety seat.
Data shows rear-facing seats can effectively reduce an infant's chance of dying in a car crash by 70%. Forward-facing car seats can reduce the chance of death by 54% in children between the ages of 1-4.
It's not enough to simply have a car seat. They must be installed and used properly, which is not as easy as you may think. Over half of all car seats (and 20% of all booster seats) are used incorrectly.
Don't let your household be one of them. Buy the right seat for your child's age and body and follow the manufacturer's instructions on how to install and adjust the seat.
Different Car Seats Are Appropriate for Different Age Groups in Texas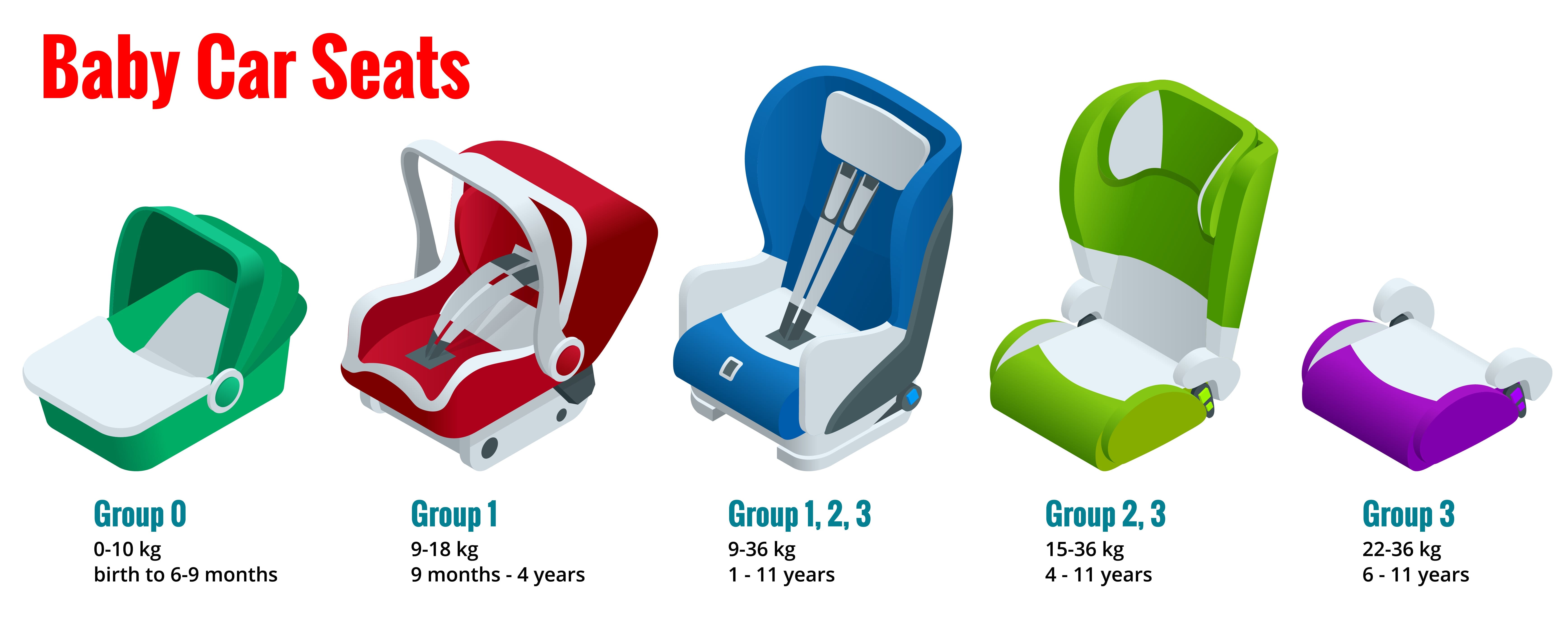 Your child is growing fast – and so they may grow out of their car seat before you know it. Know what type of car seats to look for as your child grows.
Car Seats for Infants and Toddlers
For the first year of your child's life, you should only put them in a rear-facing car seat. Your child will probably outgrow their first car seat by eight or nine months – at this time, switch to a convertible car seat. Convertible car seats can be rear-facing or forward-facing.
Car Seats for Toddlers and Preschoolers
Forward-facing car seats should have harnesses and tethers to hold your child in as they ride. These harnesses should fit snugly over the child and prevent them from slumping.
If you purchase a car seat that is slightly too big for the child, place rolled-up towels and blankets around the child's head and shoulders. For added support, place a rolled washcloth or diaper between the child's legs.
Children should not be in a booster seat until they reach age 5 at the minimum as Texas law specifies that a child must reach age 5 or be 36 inches tall before they transition.
Car Seats for School-Age Children
Once your child reaches the appropriate age and weight, they can sit in a booster seat. Booster seats should allow the child to sit with their safety belt comfortably placed on their chest (rather than the neck or head). The lap belt should lie across the thighs (rather than the stomach).
When Is My Child Too Big for a Car Seat in Texas?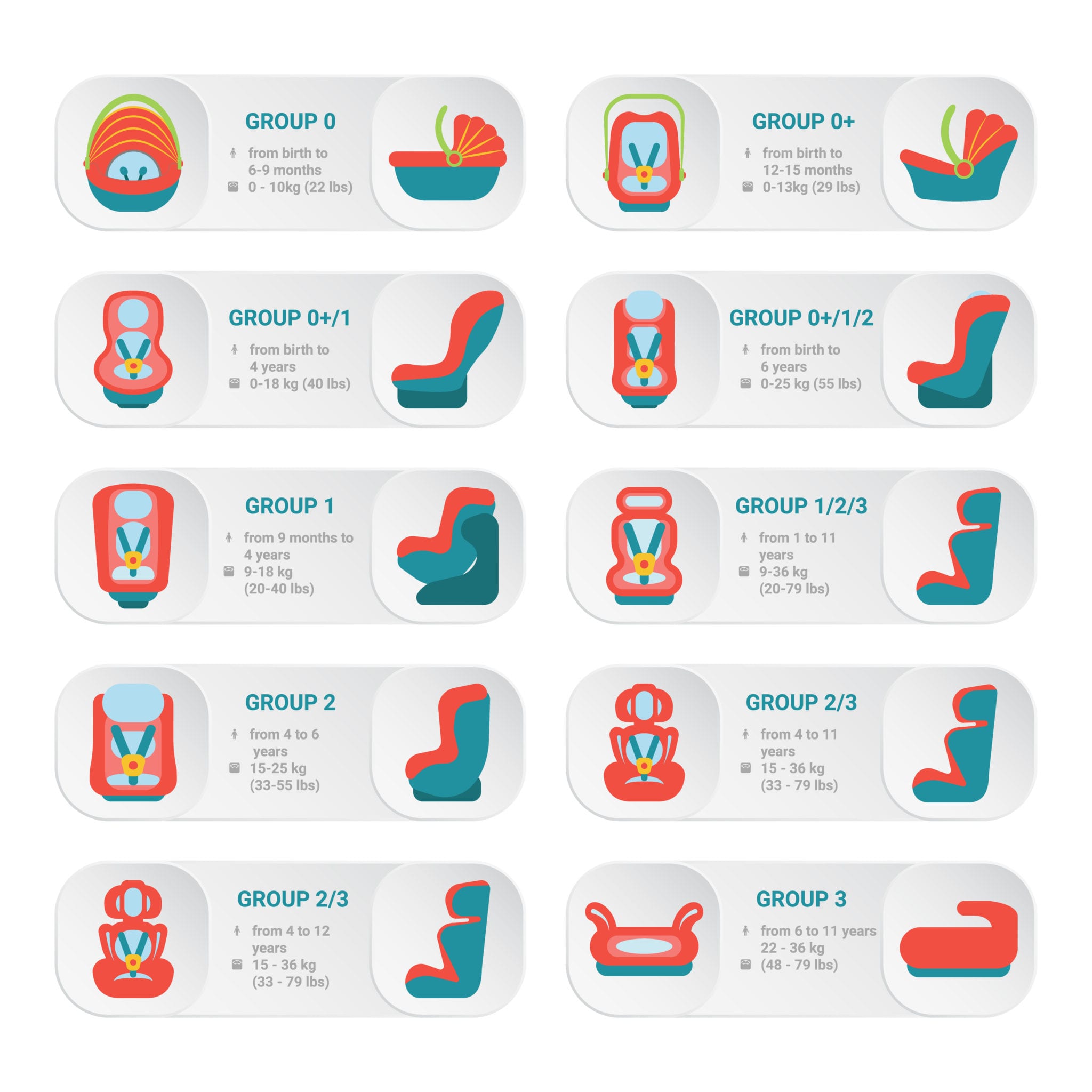 At some point, your child will outgrow the car seat. (They'll probably start asking when they can sit like the big kids well before.) This usually happens around the age of 8-12.
Children must be 80 pounds minimum and 4'9"+ before transitioning out of their booster seat.
Not sure if your child is ready to sit without a car seat or booster seat? Buckle them in and look at the position of the seatbelt. Ask yourself:
Do their knees bend at (and legs fall over) the edge of the seat?
Is the lap belt resting on the child's legs and hips?
Does the shoulder belt lie over the shoulder?
Are the head and neck free?
Are they comfortable?
You can only transition your child out of their booster seat when you answer "yes" to all of these questions. Continue to keep your child in the back seat for as long as possible.
Getting a Hand-Me-Down? Check To See If Your Seat Is Recalled
For many parents, this is obvious, but it's worth repeating: A defective car seat is not going to keep your child safe in an accident.
Before you buckle your child in, no matter where you got it, check to make sure that the car seat has not been recalled. Use this website as a resource. (Note that this list does not contain recalls from 2009 or earlier, so you'll have to do a little digging on older seats.)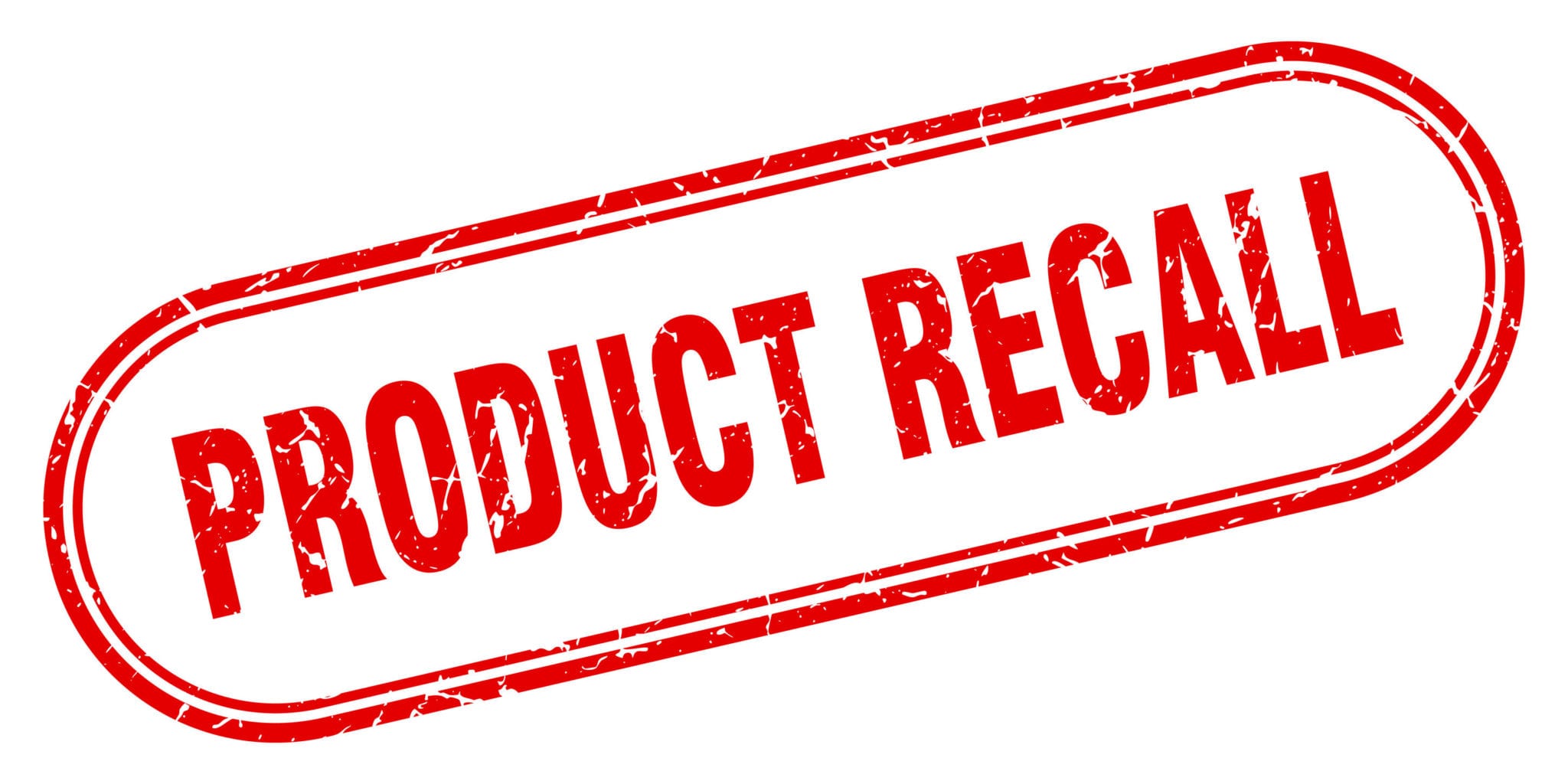 Even if you buy the right safety seat and do your research, your child may still be at risk of injury. Reckless drivers and defective products are still out there. If your child has been hurt in a motor vehicle accident, reach out to a personal injury lawyer for information on your next steps.
About the Author:
After getting his Juris Doctor from the University of Houston Law Center, Jeff Hampton began practicing law in Texas in 2005. Before joining the Fulgham Hampton Law Group, he worked as a prosecutor for the Tarrant County District Attorney's Office – experience he uses to anticipate and cast doubt on the arguments that will be used against his clients. Over the course of his career, he has helped countless Texans protect their rights and get the best possible outcome in their cases. His skill has earned him recognition from the National Trial Lawyers (Top 100 Trial Lawyers) and Avvo (Top Attorney, 10/10 Superb Rating), and he is Lead Counsel rated.