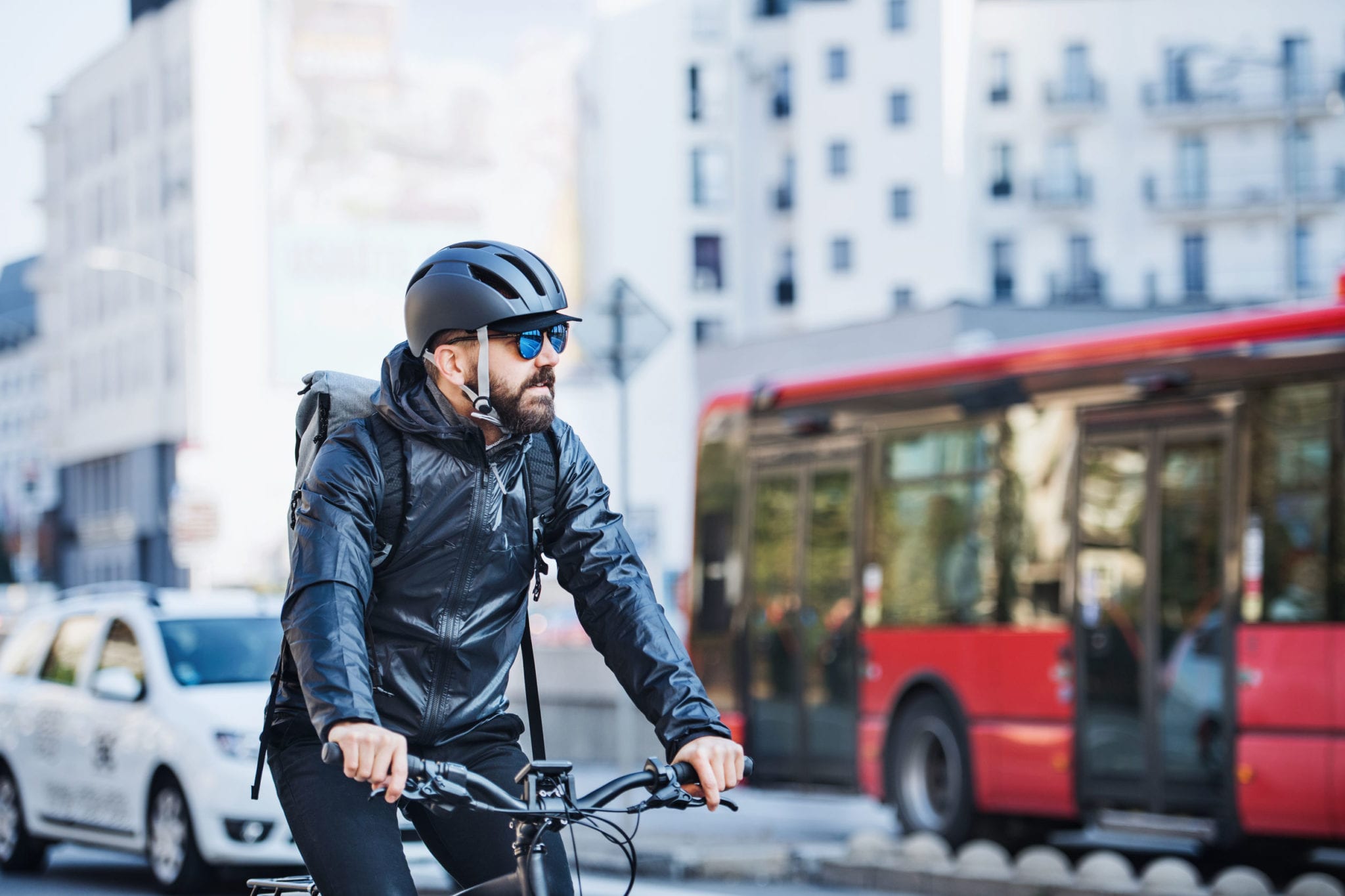 Tarrant County's been ranked in the top five most dangerous places to be a cyclist in Texas, and it's not something we're proud of. We're also not alone…
Texas as a whole is one of the most dangerous states for bikers. On average, 60 cyclists a year die in Texas bike accidents. Negligence is the most common cause.
This leads us to believe simple awareness could be the easiest way to avoid these types of accidents. Learn here about the most common causes of bike accidents, and how you can avoid them.
Reckless Driving Covers a Lot of Ground
Reckless driving includes behaviors like speeding, failing to yield the right of way, blowing through stop signs, or other unsafe and careless activities behind the wheel.
Often bike accidents occur simply because drivers don't take into account the possibility of cyclists at all. Still, no matter what the circumstances, follow the rules of the road.
Speed limits, passing lanes, and right of way are all set with an eye to keeping everyone safe. Ignoring these rules may not just be negligent, but willfully reckless. One quickly emerging form of recklessness on the roadways is distracted driving by car and bike.
Distracted Driving, Both in the Car and on the Bike
Both bikers and drivers can be distracted while in transit. Anything from technology to noisy passengers can cause a driver to stop paying attention to the road. It only takes a second to lose track of a cyclist or miss oncoming headlights.
To avoid distracted driving in your car, never text while driving. You should also stop trying to multitask. Instead, have a passenger change the radio or dig through the glove box for you.
If you're a cyclist yourself, don't use headphones or listen to music on the road. That can prevent you from hearing oncoming traffic and prevent you from getting out of the way on time.
Your Weekly PSA: Driving Under the Influence Is Never Okay
Alcohol and drugs are one of the top causes of vehicle accidents throughout the country. Alcohol, in particular, accounts for more than a third of all bicycle crash fatalities.
Luckily, avoiding DUI bike crashes is easy: don't drink and drive — ever. It's always better to be safe than sorry.
Even if you're pretty sure you're safe to drive, it's better to get a ride or wait until morning to go home. Taxi fare is much cheaper than the cost of taking a human life.
Not Using Designated Bike Lanes as Intended
Drivers don't bear all the responsibilities on the road. Cyclists are also responsible for their own safety. That means that staying in lanes designated for bikes, when available.
Straying from bike lanes is another one of the most common ways Texas bikers wind up splayed out in an accident on city roadways. These accidents are considered acts of negligence when bike lanes are are clearly and obviously marked.
Bike accidents are all too often tragedies. By keeping yourself aware of the road, staying sober, and following traffic laws, you can help prevent these accidents regardless of whether you're the one traveling by motor vehicle or bicycle.
It's everyone's responsibility to help Tarrant County roadways become safer. If you do wind up the victim of a Tarrant County bicycle accident, be sure to reach out to an experienced personal injury attorney for help.
About the Author:
Since she started practicing law in Texas in 2004, Sharon Fulgham has been named a Rising Star by SuperLawyers and a Top Attorney by Fort Worth Magazine multiple times. Additionally, she has worked with some of the best attorneys in the state and served as a partner at the biggest law firm in Fort Worth. Sharon has successfully handled cases at both the state and federal level, and always provides her clients with legal services that are personalized to fit their needs. Outside of work, the most important things in Sharon's life are her faith, her family (husband Brandon and three children), and serving her community.